Air freight from China
We will take care of your air freight from China and organize fast shipment.

Air freight from China
Fast shipping from China by air
If you need your goods to reach you particularly quickly, air freight is generally the best way. While it can take a good four weeks for your shipment to reach you with a normal shipment, goods by air freight from China usually reach their destination in Germany in two or three weeks. This form of shipping is suitable if you want to receive the delivery as soon as possible for various reasons. This may be the case, for example, with perishable products, or with market reactions to short-lived trends, with subsequent deliveries or other goods needed in a hurry.
Agentur Frisch also provides you with all-round support for air freight from China. This means that you can expect the following services from us:
Picking up the goods from the producer and bringing them to the airport
Customs clearance and handling of all communication with authorities
Delivery to you or to your desired destination
Your goods by air freight from China will be treated by us with especially high priority, because we know: If you book air freight, you need extra fast shipping from China.
Air freight shipping time from China
Normally, your goods shipped by air from China will reach you within two, maximum three weeks. However, there are slight fluctuations to consider, which cannot be influenced. Weather conditions and capacity utilization are important factors, and malfunctions at the aircraft or airport can lead to delays, even if they are quickly remedied. Last but not least, special circumstances such as the recent Covid19 pandemic can sometimes have a significant impact on the duration of air shipments from China.
However, we as your China import service will do everything in our power to make this fast shipping from China run as expeditiously as possible. We carry out transportation expertly and with optimal timing, using only reliable employees and specialized companies. We make sure that the documents provided by us for customs and loading are impeccably prepared, complete, accurate and on time. Last but not least, we know which logistics companies are best suited to which order and can thus place your air freight from China in the right hands, namely the fastest.
Real weight, volume weight and chargeable weight
If you choose to bring your goods from China to Germany by air, you will incur higher costs than if you travel by land or sea. The costs are calculated either according to the pure weight or according to the volume, or the so-called volume weight.
The volume weight is obtained from the following formula:
Number of packages x (height x width x length of packages) / 5000 = dimensional weight
If the volumetric weight is higher than the real weight – that is, the weight that your goods actually have – the volumetric weight will be used for postage calculation. So it is always the higher value that determines the cost of air freight from China. The reason for this is the limited space on the plane: someone shipping five tons of feathers fills up the cargo hold more than someone shipping half a ton of books; therefore, the pure weight cannot be used for shipping costs.
Know-how for your optimal shipping
All these subtleties and the entire know-how around your fast shipping from China are part of the basics of China import for us at Agentur Frisch. We know the framework conditions and the special features and can also advise you optimally on the subject of air freight from China.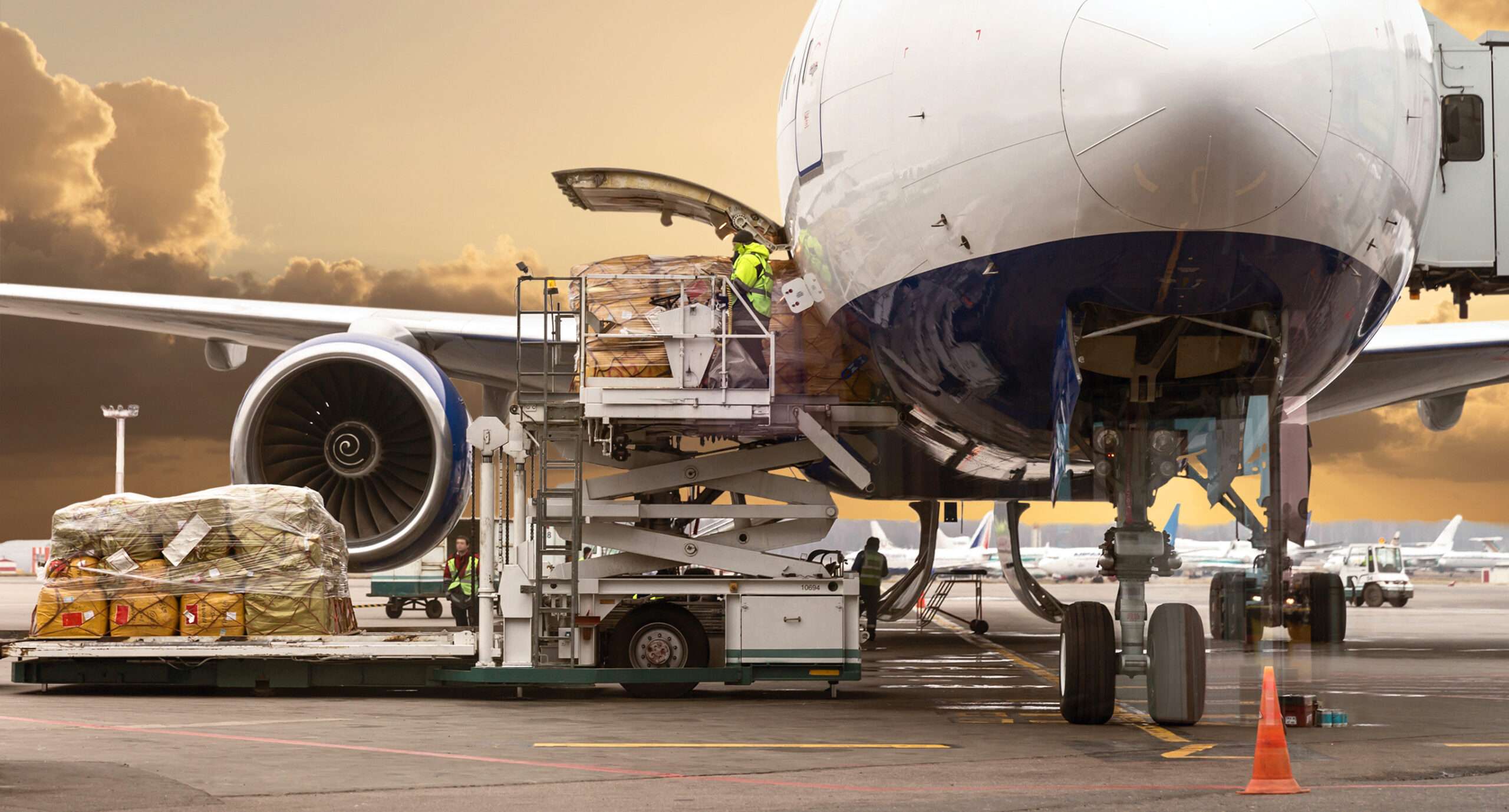 Over 5000 happy customers.
I commissioned the Agentur Frisch to have a larger piece of furniture produced in China and then to transfer it to Germany. Communication via email was smooth the whole time! Very quick and reliable answers constantly gave me the security that is essential in such an undertaking. I was helped through the bureaucratic jungle at all times and no forms were forgotten or filled out incorrectly. Very commendable!
Everything top. It doesn't get any better than this. Consulting and implementation can not be done better. We are more than satisfied after several orders with this company and continue the cooperation.